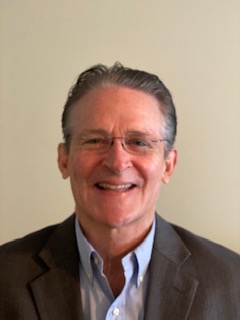 January 21, 2020, Lexington, KY: Thynk Health, the Complete Lung Cancer Screening Solution, announced and welcomed Rob Hamilton as Senior Vice President of Sales to lead sales and marketing initiatives as the company enters into a new wave of growth and business development.
With more than 28 years of sales, marketing, and management experience, Rob Hamilton is an accomplished and successful healthcare executive who brings a strong understanding of electronic health information, electronic health records, mobile health technology, patient engagement, and healthcare risk management. Hamilton will lead the innovative team at Thynk Health in new product and service launches, relationship building, navigating the complex sales process, and sales leadership training.
"I'm excited to be working with a team of such professional leaders, insightful clinicians and skilled developers, whose primary objective is a focus on saving patient lives. By helping organizations increase efficiencies in their lung cancer screening programs, Thynk Health's customers can screen and treat more patients, effectively reducing mortality rates for one of the most frequent and deadly cancers. Thynk Health's advanced design, machine learning technology, and quick deployment provide immediate and measurable staff and patient benefit," said Hamilton.
Thynk Health is on a mission to save lives lost to lung cancer by disrupting outdated, burdensome lung cancer screening processes. Utilizing advanced natural language processing and artificial intelligence, Thynk Health's lung module, automatically identifies patients at risk for lung cancer and tracks them from screening through treatment. This solution provides the ability for healthcare organizations to scale their lung cancer screening programs while requiring less operational resources and improving patient care, making programs more powerful, efficient and effective.
About
The Thynk Health platform optimizes data-driven workflows and provides operational and clinical analytics for lung cancer screening programs and other quality initiatives. Thynk Health's Lung Module automatically identifies patients at risk for lung cancer, automates patient data and ACR submission, automates patient communications, automates tracking of incidental findings, engages providers, provides actionable LCS reports, and offers pulmonary nodule tracking. Thynk Health is EHR agnostic and integrates with existing hospital systems (EHR, DICOM, PACS, scheduling, and more). Learn more at thynkhealth.com
Contact
Thomas Croce
Marketing Manager
1-855-633-6963 x 711