Incidental Findings & Lung Cancer Screening Management Made Powerfully Simple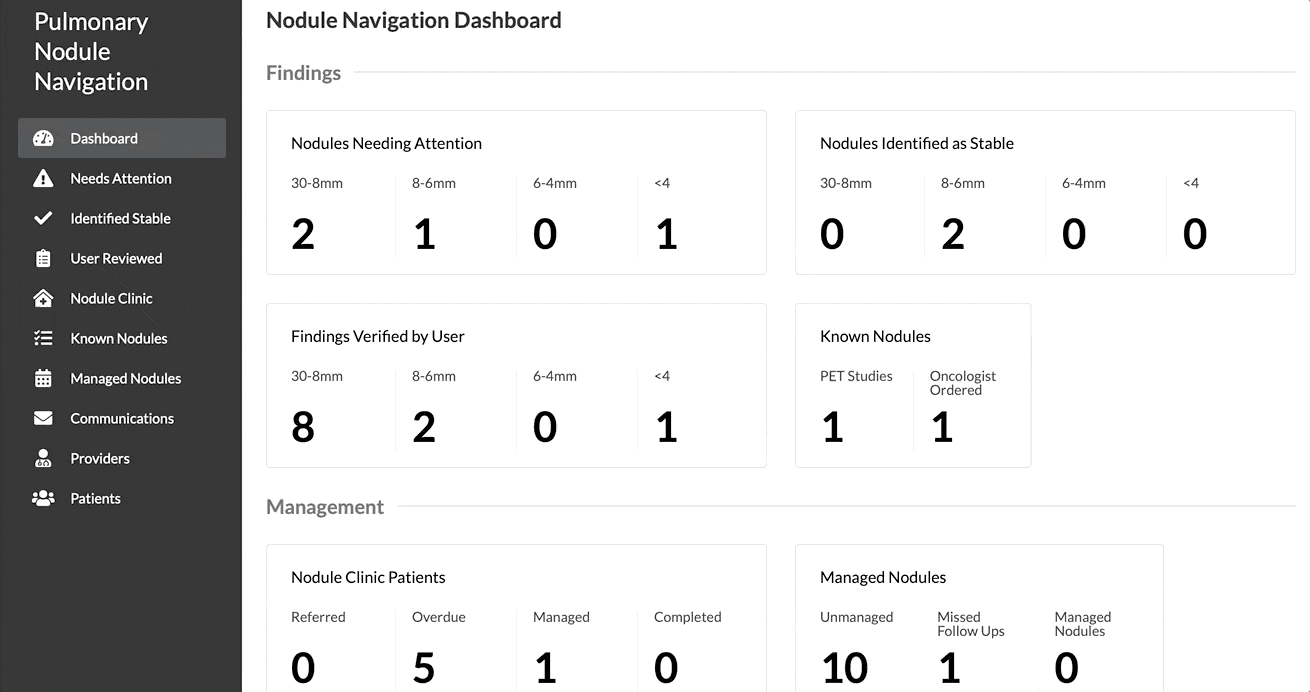 Incidental Findings are discovered in approximately 31% of radiology reports, yet proper communication and follow-up occur only one out of every three times. We can change that! Utilizing advanced artificial intelligence, Thynk Health automates and simplifies the tracking and management of incidental findings for:
TRACK SIZE, LOCATION, CHANGES, & CHARACTERISTICS
The Case for Incidental Findings Management
As imaging technology continues to advance, anomalies are increasingly more detectable, making incidental findings more commonplace. However, proper communication and follow-up of incidental findings occur only about 30% of occurrences. With early detection being one of the most effective tools to beat cancer, proper management of incidental findings has significant implications for patient care and risk mitigation for healthcare systems.
WHY CLIENTS PREFER THYNK HEALTH TECHNOLOGY SOLUTIONS
Empower your cancer screening program with the most advanced and accurate technology available.
A Powerful, Automated, and Scalable Cancer Screening Solution
"One of the great things that Thynk Health has provided us has been monthly feedback. Having objective feedback that tells us what's working and what's not working has been key to us making decisions not just at a yearly level, but at a monthly level. Each month we get on the phone, they come on site, and look at our data critically, constantly looking for opportunities. Without that type of data analysis you don't really know what you're doing well and what needs to change. In order to implement the lung cancer screening programs the quickest, you almost need to be able to make those decisions on a monthly basis."