Complete Epic's Lung Cancer Screening Module with Thynk Health's Automation
Implement Thynk Health's incidental findings and cancer screening management solution to optimize follow-up care by automating the tracking of incidental findings. Thynk Health utilizes advanced natural language processing and artificial intelligence to extract and track critical nodule information from radiology reports, structured data, and unstructured data. This includes details such as the number, size, location, and characteristics of nodules.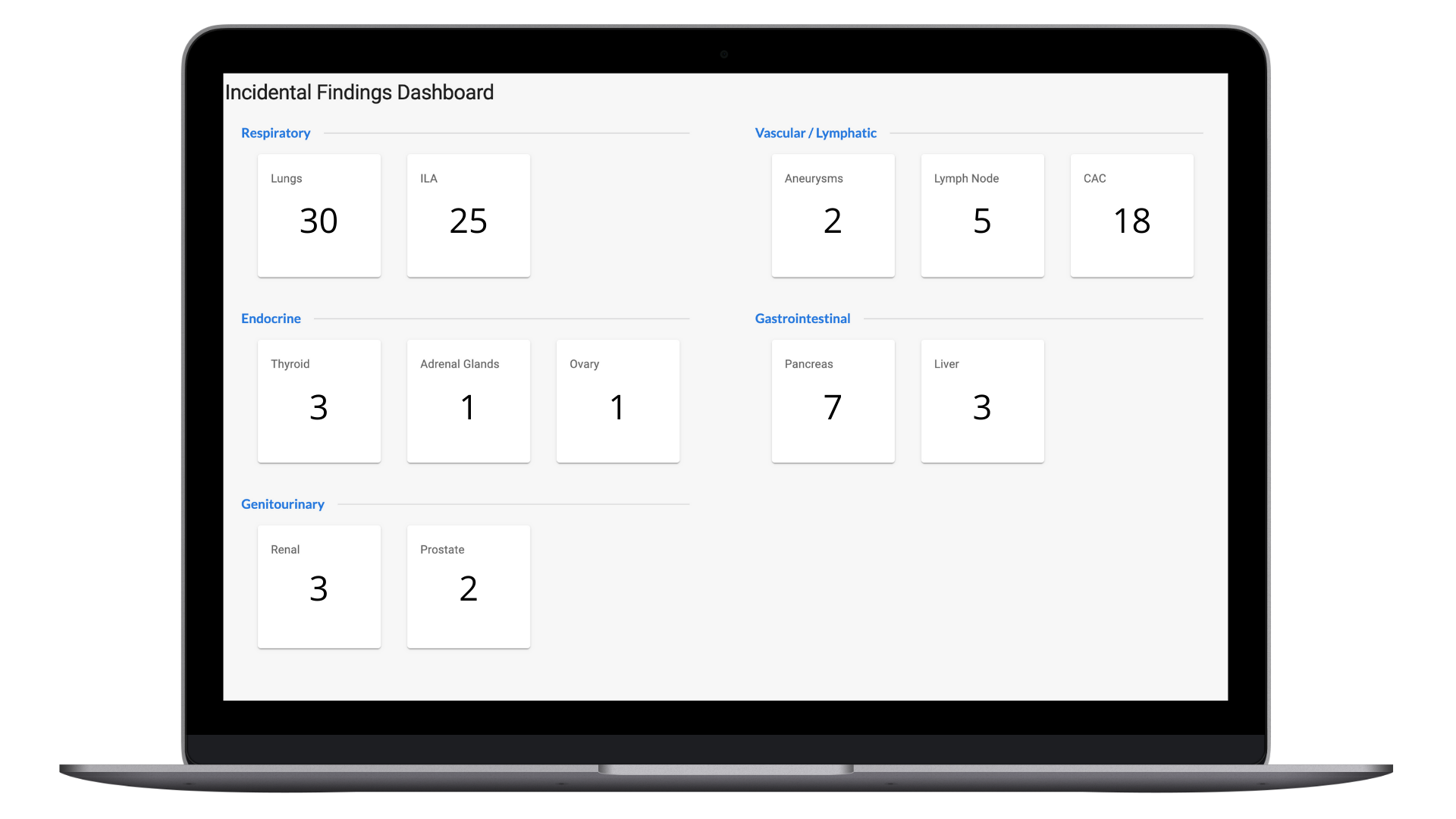 Thynk Health provides benefits such as analyzing patient data and demographics to identify high-risk patients, sharing important information with providers, sending customized mailings for scheduling lung cancer screenings, accommodating various workflows, and automatically populating ACR Registry submission fields. Additionally, it tracks incidental findings, missed appointments, overdue screenings, and follow-up diagnostic procedures automatically. Thynk Health improves patient care by providing automated education, screening results, appointment reminders, and eligibility notifications.
Thynk Health's advanced technology simplifies the screening program, minimizes missed follow-up examinations, and streamlines incidental findings management. It offers normalized text and data input from different reports without requiring significant workflow changes. Thynk Health identifies significant incidental findings and presents them on a management dashboard. The solution also provides referring provider engagement tools, advanced program analytics, automatic letter generation for communication, and follow-up reminders to prevent patients from falling through the cracks.

Thynk Health is fighting cancer by working with healthcare organizations and communities to disrupt outdated, burdensome cancer screening processes and incidental findings management to remove barriers between patients and treatment. Our sophisticated solutions automate and simplify healthcare data systems to ensure no patient slips through the crack.